WALK AND FLIGHT INFORMATION 
** Attention Please ** The formatting of the links below has been changed to PDF files.  You will need Adobe Reader to open these links.

← Click the Adobe Reader Link Button to Download
*** Click on the blue underlined link below to view the List ***
Please Note – Team List will become blue when team list is submitted.

Team Info (password protected)
IMPORTANT UPDATE!!!  
Beginning with the Fall 2017 Walks there will need to be a minimum number of 10 pilgrims whose applications have been received by the registrar before team selection and team meetings commence.  The date for these applications is July 15, 2017.   And as with recent past walks there will need to be at least 15 pilgrim applications received by 2 weeks prior for the walk to the walk to occur.
2018 Walk To Emmaus 
Spring 2018
     Men's Walk #95 – April 5 – April 8 , 2017
     Lay Director – Brian Kelley
     Spiritual Director –   TBA
 Walk #95 Prayer Vigil Sign-Up (link coming)
     Women's Walk #96  – April 12 – 15, 2018
     Lay Director –  Lori Hines
     Spiritual Director – TBA
     Walk #96 Prayer Vigil Sign-Up (link coming)
Fall 2018

Chrysalis Flight
CHRYSALIS FLIGHT TEAM INFORMATION
Caterpillars love agape!   We encourage all of the community member to support the Chrysalis Flights with Agape, and attendance at the Candlelight and Closing.  Teens like candy, jewelry, toys, etc. just as much as we adults liked receiving agape. They appreciate agape donations and welcome them and appreciate all the support the community can give them..
This information will change periodically right up to the time the Walk/Flight begins.Please remember- We ask that if you are the spouse/boyfriend/girlfriend of a pilgrim/caterpillar on the walk/flight that you DO NOT serve the meals.  Let us rephrase that, we ask that you do ANYTHING ELSE BUT SERVE THE MEAL.
Other than personal agape, in Emmaus, 
when we do for one, we do for all
.  When spouses or personal friends serve the pilgrims/caterpillars meals, it is always distracting from the weekend Walk and sometimes creates discontent and jealousy with other participants.  Please DO NOT force the teams to ask you to make other plans.  
SUGGESTIONS FOR:  
Praying the Prayer Vigil
 Begin by asking God to clear your mind of all outside distractions. Place all of your thoughts and your spirit with the people and the event you have come to Him to bless.Be silent for a few seconds and begin to feel His presence with you. Pray as if you are talking to your best friend…you are! Ask Him to bless with His spirit the buildings, grounds and all things used to bring those present to an awareness of Him.Pray for the lay director, if not by name, by duty. He/she must walk in His spirit for anything that they may be called upon to solve.Pray for the assistant lay director(s) in much the same way.Pray for the spiritual director that he/she may truly be an instrument of His spirit.Pray for the assistant spiritual directors in much the same way.Pray for the board representative that he/she may have the courage to keep the purity of the event and to not let personalities keep them from doing what they promised God they would do.Pray for the speakers. Pray that they remember Whom they represent, that they lay down self and glorify God.Pray for the talks, the message each is to give, for the giver and for each person who hears, that they may hear according to their need. 
Emmaus Pray for:
| | | |
| --- | --- | --- |
| DAY 1 | DAY 2 | DAY 3 |
| Priority | Grow through Study | Changing Our World |
| Prevenient Grace | Means of Grace | Sanctifying Grace |
| Priesthood of all Believers | Christian Action | Body of Christ |
| Justifying Grace | Obstacles to Grace | Perseverance |
| Life in Piety | Discipleship | Fourth Day |
Chrysalis Pray for:
| | | |
| --- | --- | --- |
| DAY 1 | DAY 2 | DAY 3 |
| Ideals | Comm. Through Prayer | Christian Action |
| God Designed You | Growth Through Study | Single Life |
| Faith | God's Gift to You | God Empowers You |
| God Loves You | Marriage Talk | Priesthood of All Believers |
| Prodigal | God Sustains You | Next Steps |
  Pray for the musicians, that their music may bring God's message, and soothe troubled souls.   Pray for the pilgrims:
The ones who cannot leave their thoughts behind.
The ones uneasy in the setting.
The ones who cannot sleep.
The ones forced to come.
The ones looking for magic, not miracles.
The ones who are open and receiving.
For all the conditions known to God.Pray for the cooks and all who minister in unrecognized ways.Pray for the fun and fellowship that will warm hearts and keep the focus on God.Pray for the team assistants that they do not tire. Pray for their renewed strength.Pray for all of the agape gifts, for the hands that made them, and the blessing they bring.Pray for the special times such as: chapel, agape feasts, closing, etc.And lastly, give it all to our Lord and Friend, Who sees and knows, asking for His blessing and presence with everyone connected – not only those mentioned, but families, and the change for the church and community.End by praising and thanking God for the opportunity He has given you to talk to Him on behalf of His children. AMEN  
AGAPE INFORMATION!!!!Remember – Take Pilgrim/Team Agape to the Sponsor's Hour Location, not to Send off!SPONSORS
, It is your responsibility to make sure that agape that does not fit in a 
letter size envelope
is not sent for Pilgrims.  We cannot and will not be responsible for agape that is too large to fit in letter size envelopes.  All personal agape must be put in their Sunday agape bags, and we are not able to include things that are not in a 
letter size envelope
!!!  Please save the larger gifts for on the way home or sometime after the walk itself.  Additionally, the Emmaus model says 8-12 letters.  A large number of letters is not always a good idea.  They don't really have time to read them anyway.  If you get more, select the family and close friends and give them the rest later.  
It is the Sponsor's responsibility to inform the Pilgrim/Caterpillar to have money available for the opportunity to purchase from the book table.Sometimes Agape is not doing something YOU want to DO!  Remember, it's our Duty to think of "What's best for the Pilgrim/Caterpillar".  Just because we Can, Doesn't Mean we Should.
AGAPE SUGGESTIONS:

Meal Agape:  placemats, coasters, napkins, napkin rings, after
dinner mints/gum, table favors, etc.
Pillow Agape and Conference Room Agape:  use your
imagination.
Write individual letters to new Pilgrims & team members.
Write an individual letter for the Speakers.
Write a general agape letter or poster for the conference room.
Make a banner – a terrific idea for a reunion group.
Make a financial gift.  
AGAPE COUNTS:
Pilgrims Bed Agape 56*       Caterpillars Bed Agape 48*      Talk Agape – 15Team Only 
30 –
35
**            Team & Pilg. or Dining Rm. 
80
 – 90*
Support Team 
25 – 30**
                 Everyone at the camp 
110 
– 115
**
* This varies from walk to walk depending on the number of Pilgrims/Caterpillars
**This varies from walk to walk, but should be on high end.
It is always wise to include a few extra in case of miscounting or breakage.It is helpful to add labels, such as 
80
 pieces for conference room, or 56 pieces for pilgrim's beds, 
80
 pieces for dining room, etc. It's helpful to have the majority of agape on Thursday night of the walk.This is a great help to the Agape Team.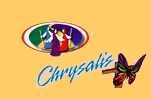 De Colores
Fly with Christ